About this course
This comprehensive intelligence-led course, taught from an experienced and awarded intelligence professional, will take you through the process for conducting visual, digital and information analysis of Publicly Available Information (PAI) and Open-Source Intelligence (OSINT) for the purposes of investigating drones or drone pilots.
This course is packed with practical, hands-on, instructor led tutorials to uplift your information gathering process. Learn from someone in the law enforcement field who will guide you through real-world scenarios and case studies, bridging the gap between theory and practical implementation.

Completion of this course and its required assessments will result in both a physical and digital certificate: the Drone OSINT Certified Practitioner (DOCP).
Who is this course for?
This course is designed for individuals who have an interest in open-source intelligence and would like to explore how it can be applicable to the world of drones. Whether you are just starting your OSINT journey, or are a professional, this course will be suitable for you.
Those tasked with threat intelligence, open-source analysis, civil aviation investigations, law enforcement prosecutions, litigation and offensive or defensive military operations will find this course and the materials relevant.
Although it is not required to complete the DSOC course before enrolling in DOCP, it is highly recommended for new or amateur learners in the drone security space.
This course is not open to the public, and is explicitly restricted to FVEY law enforcement, military, and government agencies who wish to enhance their understanding of drones in open-source investigations and analysis. A government email address (e.g. .mil, .gov) or evidence is required in order to take this course from the following FVEY countries:
Australia (AU)
Canada (CA)
New Zealand (NZ)
United Kingdom (UK)
United States (USA)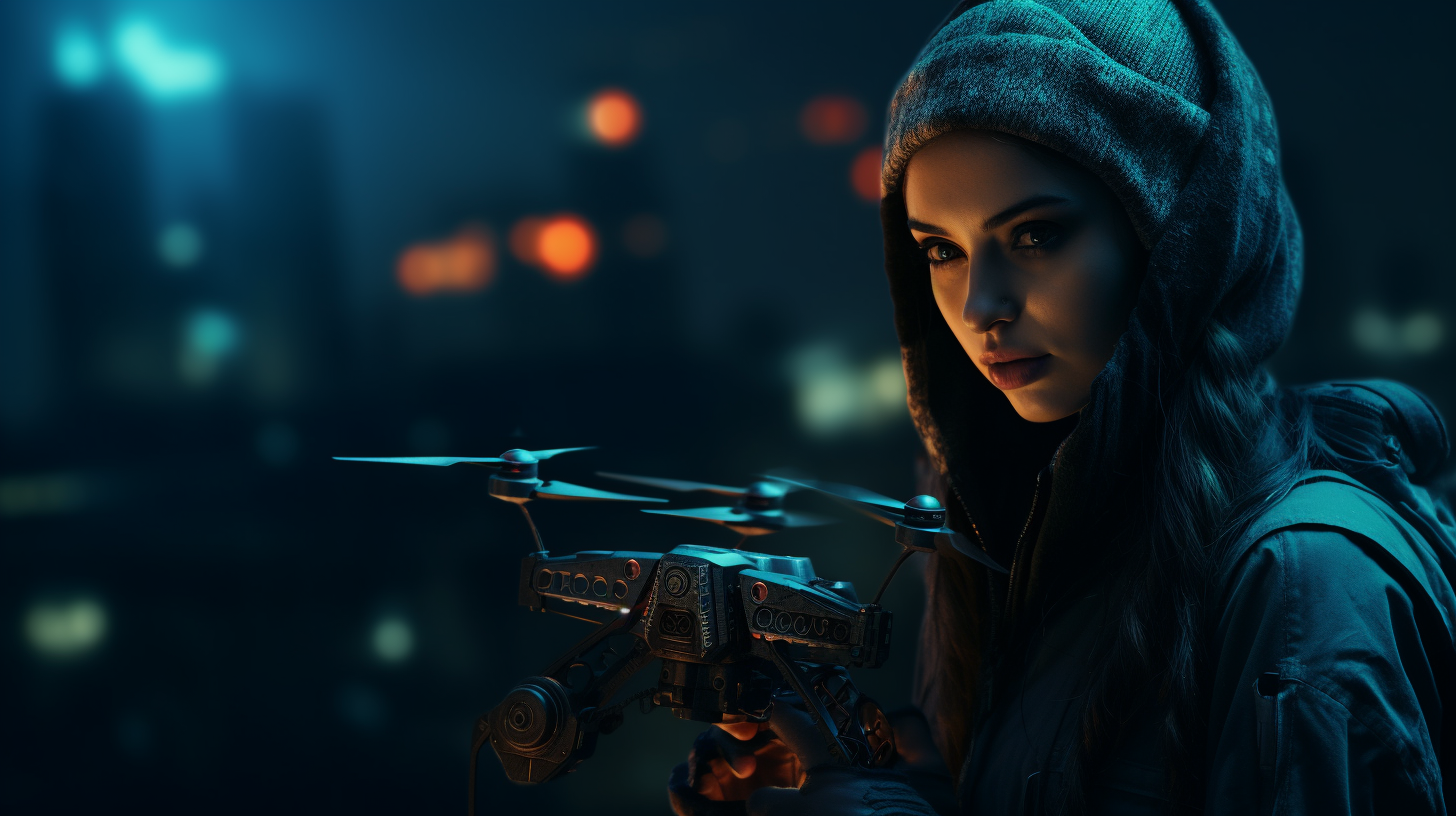 This course will equip you with the open-source intelligence (OSINT) tools and techniques available to identify, analyse and geolocate drones and their owners. With millions of drones in the national airspace, you are bound to have a POI in an investigation who has a vested interest, or is an owner, of a drone. Drone users are likely to have an online digital footprint, which can unlock further OSINT capabilities in your investigations, and will be explored in this course.

You will learn how to prepare your OSINT toolset and sock-puppet accounts. You will be able to conduct analysis on limited drone information, geolocate footage and determine drone types from images. Finally, by completing the course and gaining the certification, you will demonstrate your knowledge and awareness of drone information types, key OSINT tooling and how to package the information as a finished product for stakeholders.


What will I walk away with?
Participants will come away with a comprehensive understanding of how to:
Identify information such as serials and pilot registration numbers
Determine a drone's make, model and country of origin from shape
Discover the user behind a drone, footage and other information
Geolocate drone images or footage that may have been posted online

Additionally, students will receive:
 Access to hours of interactive online learning content.


 Exclusive course materials, including tools, references and guides.


 Opportunities to interact with your trainer and peers through our community forum.


 A physical and digital certificate to validate your competency in drone open-source intelligence.


 Free UAS Threat Briefs, ensuring you stay at the cutting edge of UAS knowledge and TTPs.

About your trainer - Venessa Ninovic
Your trainer is a seasoned intelligence practitioner with experience in tactical, operational and strategic intelligence. She has studied criminology, criminal justice and intelligence analysis. Your instructor has worked within law enforcement and has spoken on OSINT at a variety of conferences, including closed-door and LEA-only presentations. She is often remarked as creating some of the first public resources on using OSINT for drone identification and investigative purposes.


View the Full Course Curriculum below!
Small changes in chapters or their order might occur before the course access is unlocked.


About DroneSec
DroneSec is an all-source threat intelligence firm which provides drone threat awareness, incident analysis and training to government, law enforcement and military globally. DroneSec provides real-time coverage (daily, weekly, monthly) of drone threats capabilities, threat actors and their budgets, technology, tactics, techniques and procedures (TTPs).
The DroneSec Drone Threat Intelligence Platform (DTIP) is an automated aggregation, categorisation and dissemination platform for drone incidents relating to weaponization, contraband, ISR, smuggling and other categories. The platform provides customers with a central operating picture for tracking thousands of drone incidents around the world and fusing data sources to provide threat modelling and determine intent off trends and patterns. 
Staff include hackers, ex-military drone and fast-jet pilots, threat intel analysts and counter-drone experts. Since 2015, Since 2016, DroneSec has helped shape the C-UAS industry through intelligence, training and conferences. DroneSec have trained over 5,000 students in Drone Cyber Security, Counter-Drone and Drone Threats, with the Drone Security Operations Certificate (DSOC) being the most recognised and trusted certification in the industry.

Other DroneSec Courses

Complete these three courses to be awarded the Drone Security Operations Certificate!
Click each individual course to view details about it.