About this course
This comprehensive intelligence-led course, taught from a highly renowned UAS Red Air pilot, will take you through the process for conducting live vulnerability assessments against environments protected by C-UAS.
This course is packed with the checklists, guidelines and practical scenarios to aid in the C-UAS Test & Evaluation process. Learn from a seasoned professional who will guide you through real-world scenarios and case studies, bridging the gap between theory and practical implementation.

Completion in this course and its required assessments will result in both a physical and digital certification: the C-UAS Site Vulnerability Assessor (CSVA).

Who is this course for?
This course is designed for private sector security professionals, law enforcement officers, military personnel, and government employees who wish to enhance their understanding of drone threats and countermeasures.
Those tasked with Counter-UAS operations, intelligence, physical security, red team operations and field work will find this course and the materials relevant.
Although it is not required to complete the DSOC course before enrolling in CSVA, it is highly recommended for new or amateur learners in the C-UAS space.
This course is open to the public, however all students will be vetted after purchase for screening. Sign up with your work email + full name where possible.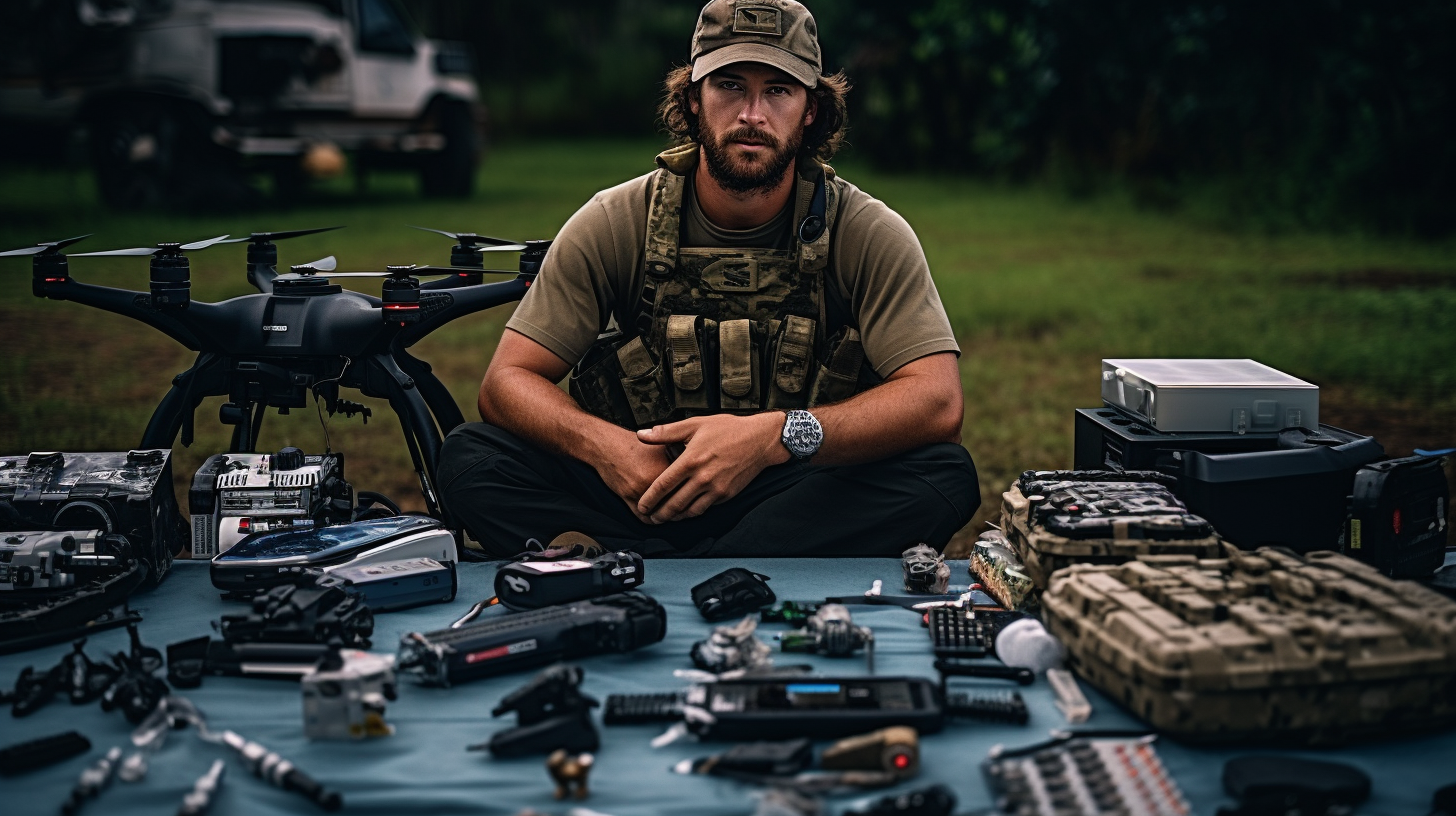 Drones pose an evolving threat to both public and private entities. By learning how to conduct a C-UAS site vulnerability assessment, you'll equip yourself with the knowledge and skills to safeguard your organization, strengthen your professional profile, and become a key player in the future of UAS security.
You will learn how to prepare your perimeter or environment for Counter-UAS technology or operations. You will be able to conduct Test and Evaluation events to determine the effectiveness of human or technology response to hostile UAS. Finally, by completing the course and gaining the certification, you will demonstrate your knowledge and awareness of UAS threats, counter-measures and risk modelling.

What will I walk away with?
Participants will come away with a comprehensive understanding of:
Modelling a C-UAS event off incidents, threat actors and TTPs
Pilot training, doctrine and scenario-based exercises
Creating flight profiles, sourcing equipment and documenting events
Exploiting, running and assessing C-UAS technology for assessments

Additionally, students will receive:
Access to 10+ hours of interactive online learning content.


Exclusive course materials, including checklists, templates, tools and guides that have not previously been released publicly.


Opportunities to interact with your trainer and peers through our community forum.


A physical and digital certificate to validate your competency in C-UAS site vulnerability assessments.


Free UAS Threat Briefs, ensuring you stay at the cutting edge of C-UAS knowledge and TTPs.


About your trainer
Your instructor is a Red-Air UAS Vulnerability and Threat Assessment Pilot. He is an sUAS Master Trainer and instructor certified, and holds the DSOC certification. He has conducted Red-Air, Blue-Air and C-UAS Test & Evaluation, Fabrication and developed threat programs for a variety of engagements spanning multiple countries. Your instructor has 20+ years in active military service, and has a degree in Homeland Security, Unmanned Systems. He has worked with the Department of State, Kenya, Africa for 2 years as an imbedded advisor to support sUAS program development, training and operational support. He has been deployed OCONUS and CONUS to support conventional and non-conventional forces. His hobbies include drones, RC cars, woodworking and gardening amongst others.
View the Full Course Curriculum
Small changes in chapters or their order might occur before the course access is unlocked.


About DroneSec
DroneSec is an all-source threat intelligence firm which provides drone threat awareness, incident analysis and training to government, law enforcement and military globally. DroneSec provides real-time coverage (daily, weekly, monthly) of drone threats capabilities, threat actors and their budgets, technology, tactics, techniques and procedures (TTPs).
The DroneSec Drone Threat Intelligence Platform (DTIP) is an automated aggregation, categorisation and dissemination platform for drone incidents relating to weaponization, contraband, ISR, smuggling and other categories. The platform provides customers with a central operating picture for tracking thousands of drone incidents around the world and fusing data sources to provide threat modelling and determine intent off trends and patterns. 
Staff include hackers, ex-military drone and fast-jet pilots, threat intel analysts and counter-drone experts. Since 2015, Since 2016, DroneSec has helped shape the C-UAS industry through intelligence, training and conferences. DroneSec have trained over 5,000 students in Drone Cyber Security, Counter-Drone and Drone Threats, with the Drone Security Operations Certificate (DSOC) being the most recognised and trusted certification in the industry.

Other DroneSec Courses

Complete these three courses to be awarded the Drone Security Operations Certificate!
Click each individual course to view details about it.